Chairman's Message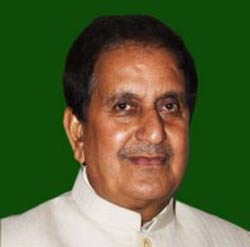 "Aim at the moon, you will at least reach the stars is our guiding philosophy. We will set the standard very high so that students are trained to think in terms of Excellence...."
Our Colleges running under the aegis of Shri Sain Charitable Trust stand out as an example of an institution that is alive, wants to grow and respond meaningfully to the challenges of our times. It has been evaluating its performance, has remained open to fresh thinking and has had the encourage to blaze a new trial. Our institutions has indubitably established its reputation as a premier Institutions in the state of J&K. The institution of excellence, from the portals of which have walked out luminaries, who have proved their mettle in diverse field of human care and earned a niche for themselves in the various echelons of society within the state, country and even overseas. This itself speaks volume for excellence by our institution over the years.
Trikuta Group of Colleges strives for achievement through efforts "A Dreams led to desire to efforts and efforts ultimately take you on the path of success". Thus we promote career building with focus in personality development and overall growth of each individual. One more achievement, the college is running under the trust has been certified by ISO 90001-2000 by the competent authorities.
JIAR Ayurvedic college is the only institution in Jammu and Kashmir State awarding BAMS/MD/MS Ayurveda Degrees to the outgoing students.
Chairman
Late Dr. Roop Lal Sharma